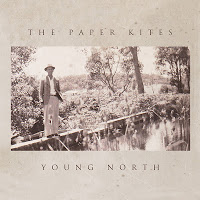 Best EP
Young North by The Paper Kites
I confess: I have fallen in love with the Paper Kites. This unassuming but talented band from Melbourne has discovered the heart of folk in a way I haven't heard since the Lilac Time (who Sam, the lead singer, had never heard of). But the comparisons are obvious. Same gentle bucolic folk, right? Same iconography, right? It's not just me, is it?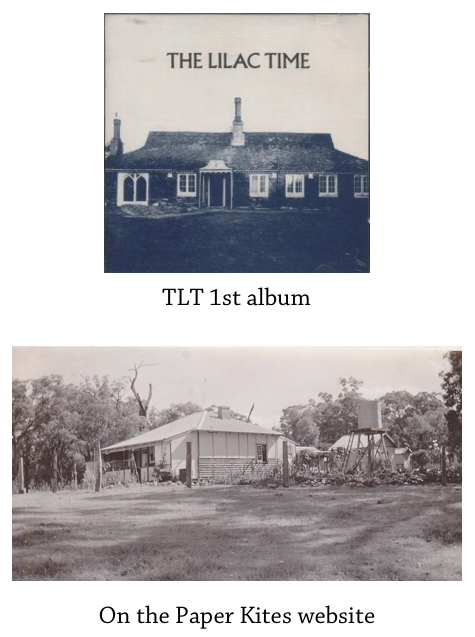 I was in for a surprise in concert though. Much as I was expecting a Lilac vibe, I began to get a strong Fleetwood Mac vibe. Which is funny, because halfway through their set, they busted out 'Dreams'.
Here's the video for 'A Maker of My Time'. Listen for the quiet bit near the chorus. There are three chords, and they keep that F# ringing throughout. That makes it. It's perfection. I haven't felt anything like that since the Icicle Works.
They're working on their first full album. I'm already calling it the best album of 2013.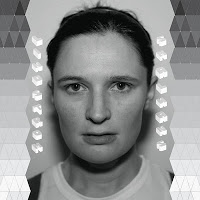 Best Electronic Album
Smalhans by Lindstrøm
Lindstrøm has never been shy about going for the 80s synth cheese, but there's something more going on here. More mathematical. I don't want to invoke Bach because Bach is totally different, but as an example, check out this track "Fāār-i-kāāl". Beyond the incredible joyousness of it all, there's a method to it. The bass line just keeps climbing up and ever up in an unusual seven-part pattern, like a spiral staircase. Even so, watch out for that choir coming down. It's upbeat, yet meticulous and precise. Never boring — he knows how to mix things up.
Second place: Pink by Four Tet
I really enjoyed the new Four Tet. Where "There is Love in You" was hiccupy, this is smooth and enjoyable.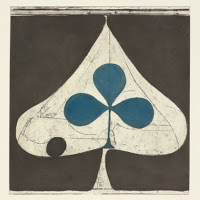 Best Album by a Band With "Bear" in Their Name
Shields by Grizzly Bear
This album beat out all other bear bands, including Boy and Bear, Minus the Bear, and Bear in Heaven.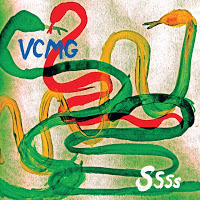 Most Interesting Story Behind an Album
SSSS by VCMG
VC is Vince Clarke, and MG is Martin Gore. Yes, that Vince and that Martin.
Daniel Miller describes it thus:
Vince Clarke left Depeche Mode after the first album and subsequently didn't have much contact with the rest of the band. But about a year ago he emailed Martin Gore out of the blue and just asked if he fancied making a techno record. And that was it.
This is the album that my teenaged self would have squealed over, but he probably would have been disappointed because it doesn't sound like Depeche Mode or Erasure. My older self thinks that's just fine.
But how does it sound? Like this.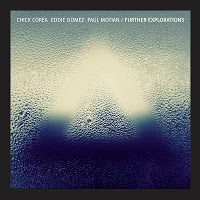 Best Jazz Album
Further Explorations by Chick Corea
The title is a play on Explorations, an album by legendary jazz pianist Bill Evans. The set features bassist Eddie Gomez and the late drummer Paul Motian, who both played with Evans back in the day, so this is an extra-special treat.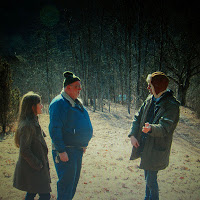 Best Song
"Offspring Are Blank" by The Dirty Projectors
from Swing Lo Magellan
I can't stop listening to this amazing track. The opening throat-clearing serves as punctuation, setting you up for what's to come: soaring vocal harmonies and jagged rock. Just when you expect a blast of electric guitar, you get acoustic. Then it all comes crashing down in the best possible way.


Best Ambient
LUX by Brian Eno
At last! Another ambient album from Eno. Suitable for play in your favourite airport, library, or cathedral. Soak it up.
Better still, open this in two windows, and play sections from both at the same time.
Best Artist I Missed Last Year
Helios
Since I'm such a fan of electronic ambient music, it's surprising I hadn't discovered Helios. I can't pick out any particular album; one, because they're so similar in texture, and two, because they're all great.
Here. I picked this song at random.
Hold the phone: Keith Kenniff from Helios has made his new album 'Moeity' available for free on the Unseen Music website. There are also some beautiful interpretations of Boards of Canada songs. Go get them all, and make a donation.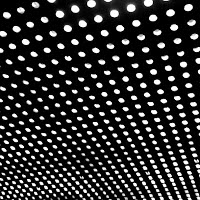 Best Album
Bloom by Beach House
Lonerism by Tama Impala
Both my picks for best album have a lot in common. They're both transportive in their own way. They're both easy to listen to. And they both follow on from a previous album that was remarkably similar in tone and in some respects slightly better.
Tame Impala's Lonerism has earned a lot of love on top 10 lists this year, and deservedly so. The best albums (and movies and books) are like a place you want to visit again and again, and that's true for Lonerism. You find yourself wondering why someone didn't write this before, or have they?
But I can't give Lonerism the nod for Best Album for a couple of reasons: first, Innerspeaker was better (which isn't a very good reason). And second, the songs on Lonerism seem more like half-thought-out ideas, dressed in Tame Impala's wonderful signature sound. (Which is a pretty good reason.) Whereas every track on Innerspeaker was a revelatory composition, the tracks on Lonerism are just really great tunes. Still great summer listening.
The new Beach House album doesn't differ markedly from 2010's Teen Dream, and that's a good thing. They don't have to make the same album over and over, but I hope they don't ever change. It's just a beautiful ride.
What did I miss? What should I be listening to? Put your picks in comments.