The Daniel font is popping up everywhere!
Probably the biggest use of 'Daniel' to date appears at the entrance to CentroSicilia, a new shopping centre in Sicily, near Catania. Those Sicilians know style.
Notice that they've added a tab on the 'n', which is fine by me — a few people have added one of those.
http://www.centrosiciliashopping.eu/it/gallery
Elli is using the 'Daniel' font on all her fine work from Tigg Accessories — those double g's are looking pretty sweet.
https://www.facebook.com/TiggAccessories
If you're up for a game, try Semblance. It's an interesting 2d mover with text that can form part of the game. I don't usually sound as depressed as the text would indicate.
http://www.stencyl.com/game/play/13664
Lauren has used 'Daniel' on her Etsy site kindplush, and her designs are entrancing. I like the snail especially.
http://www.etsy.com/shop/kindplush
And then 'Yataghan' has made a few menacing appearances on books, once on Empire Zero by Bert Barling
http://www.amazon.com/Empire-Zero-Act-Tinder-ebook/dp/B0086XGG42/
and again on the cover of Mephistopolis by Keith Planit.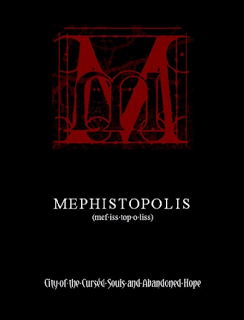 http://www.barnesandnoble.com/sample/read/2940016067148
http://www.amazon.com/dp/B00AZL8F56
If you'd like to get your hands on 'Daniel' (the font, not me) or 'Yataghan', or any of my other fonts, then head over to the Page of Fontery, where they're all available for download.
http://goodreasonblog.com/fontery/
Thanks to all the creative people who have made great stuff with my fonts. If you've made something cool, tell me about it, and you might see yourself here.