I love seeing what people do with the 'Daniel' font. And here's the latest:
Yvette from Unlimited People Coaching has placed it smack in the middle of their masthead, where it looks very fine.
Joseph Thiéry has featured it in his new e-book.
And if it's fun you're after, try it in the new app 'Meany Birds'. Good reviews, I see.
You can download the 'Daniel' font and feature it in your own projects on the Page of Fontery.
And if you're a fan of the Daniel font, but you want a little more refinement, there's good news: I'm working on retooling the font from top to bottom.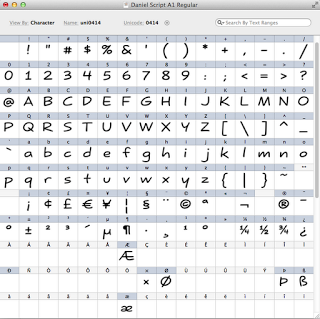 But what madness is this? I've also added Greek and Cyrillic support!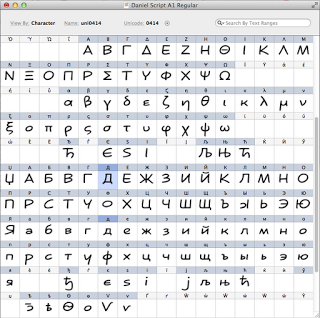 I've never written in Greek! I don't even know from Greek. Am I crazy? Perhaps! I'm so crazy, I just might add IPA support before I'm done.
It'll be finished when it's finished. But I thought you'd like to know.