Hey, who remembers this from church? I think I got all the details right.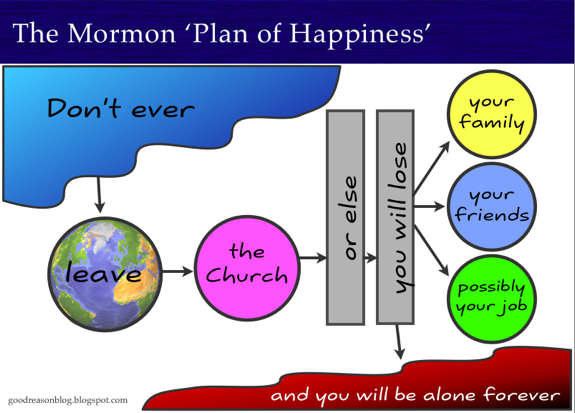 Really puts things in perspective, doesn't it?
Of course, it might make more sense if you've seen the real chart, or had a missionary draw it for you.
UPDATE: I wrote this as a comment on r/exmormon, and decided to paste it here:
If I had to name the most odious and evil LDS doctrine, I wouldn't hesitate to say 'eternal families'.
That may seem like a strange answer, but that's the thing that allows all the emotional hijacking, even more than heaven and hell. If you don't keep in line, your family will be broken up and you'll be in isolation for eternity.
It uses the natural feelings of love we have for our family, and subverts them for its own ends.